Mark your calendars for our 2017 rides! We'll be posting ride information including a map and any fun themes we have planned prior to each ride, so for now, spread the word and stay tuned. And check out our past rides and adventures around town!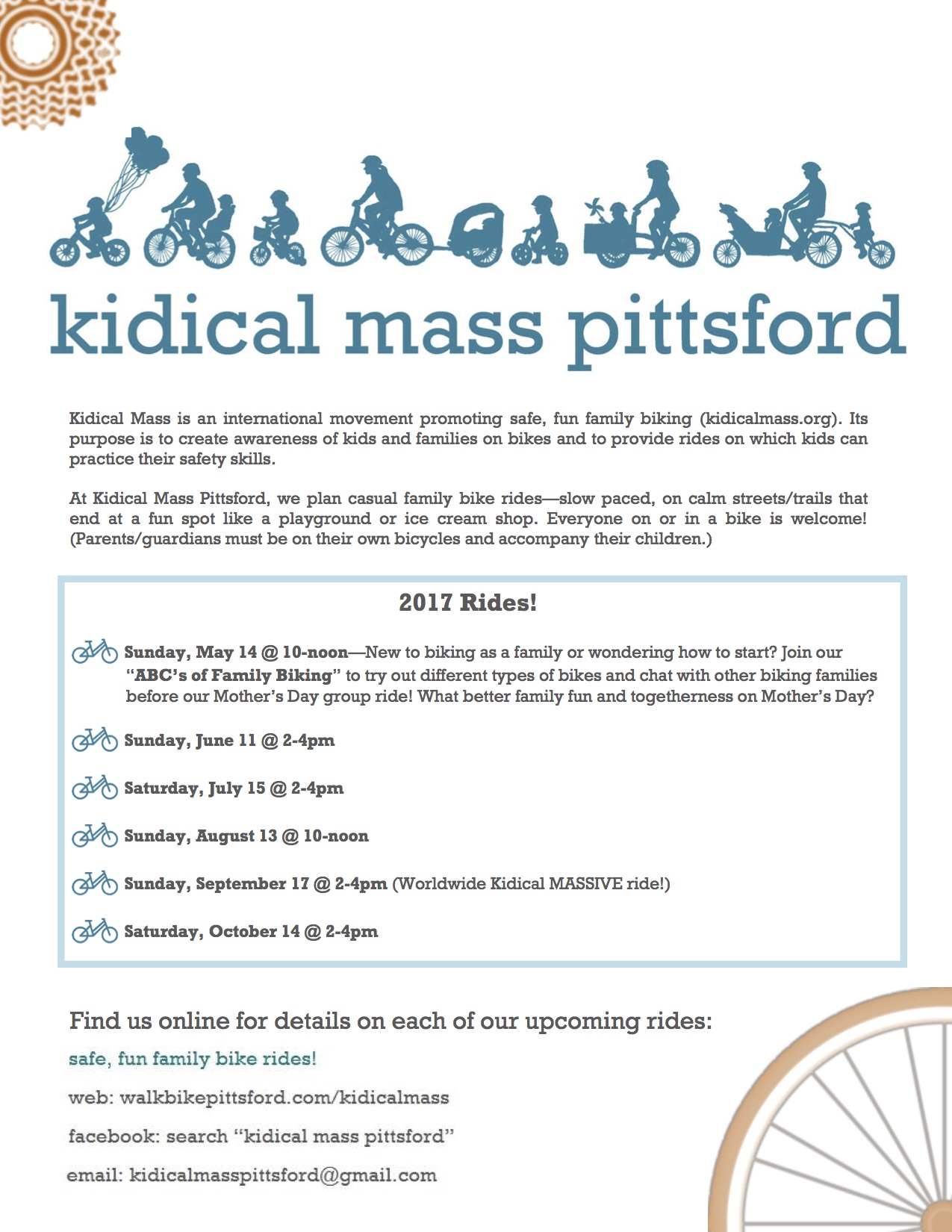 The first Kidical Mass Pittsford family ride was on October 22, 2016.
We conducted a Facebook poll about best days and times for this season's upcoming rides and most preferred Sunday 10AM-noon for ride times. We're going to aim for a mix of weekend days and times, and may try to be a bit flexible if weather looks like it's going to be a problem. If you have any questions or ideas for rides, send Brooke an email.