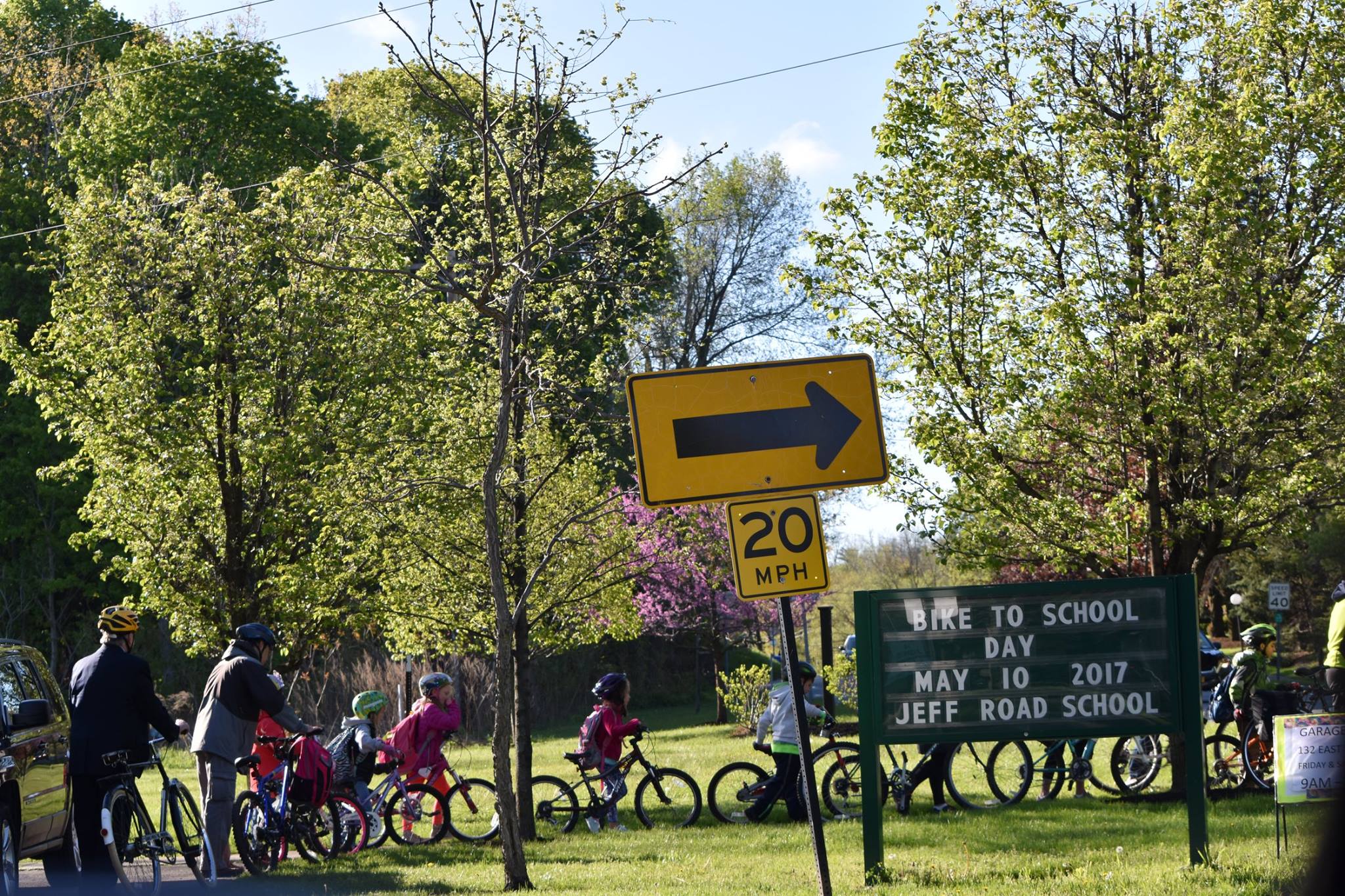 Mark your calendars for Bike to School Day 2018: May 9th!
Last Wednesday, Jefferson Road Elementary School was the first school in Pittsford ever to participate in Bike to School Day. And we couldn't have asked for a better turnout! More than 130 students rode their bikes to school that day.  As parents and chaperones accompanied all those students, our community streets were overflowing with happy cyclists that morning. And after weeks of cold, cloudy, rainy, soggy weather, we were greeted with a day of sunshine and warmth (for Rochester)! It all added up to the most beautifully perfect biking morning for our first ever Bike to School Day!
See all our photos from the day on our Facebook page.
Many thanks to all those in the community who participated and supported the event. It takes a village (pun intended) to make Bike Day happen:
Parents who dusted off, tuned up bikes, took time off work, volunteered and/or helped their kids be prepared
Principal Clark who championed the idea
Jeff Road PTSA who sponsored the event & rallied volunteers
Pittsford Town Supervisor, Bill Smith, who rode with the kids on the group ride (all while wearing a suit)
Village of Pittsford Trustees, who volunteered at intersections & at the school
Town of Pittsford, who provided an extra crossing guard at State & South & helped promote the event
Monroe County Traffic Safety Specialist, Jean Triest, for providing the students with an assembly on bike safety
Pittsford Volunteer Ambulance, who helped provide eyes on the street
Mary Beth, the crossing guard at State & South
Stacy, the school crossing guard on Jefferson Road (Stacy does this every day, and she had her hands full on Bike Day)
Towpath Bike for donating 2 brand new super awesome helmets
Park Ave Bike for donating 100 water bottles
Wegmans for helping with snacks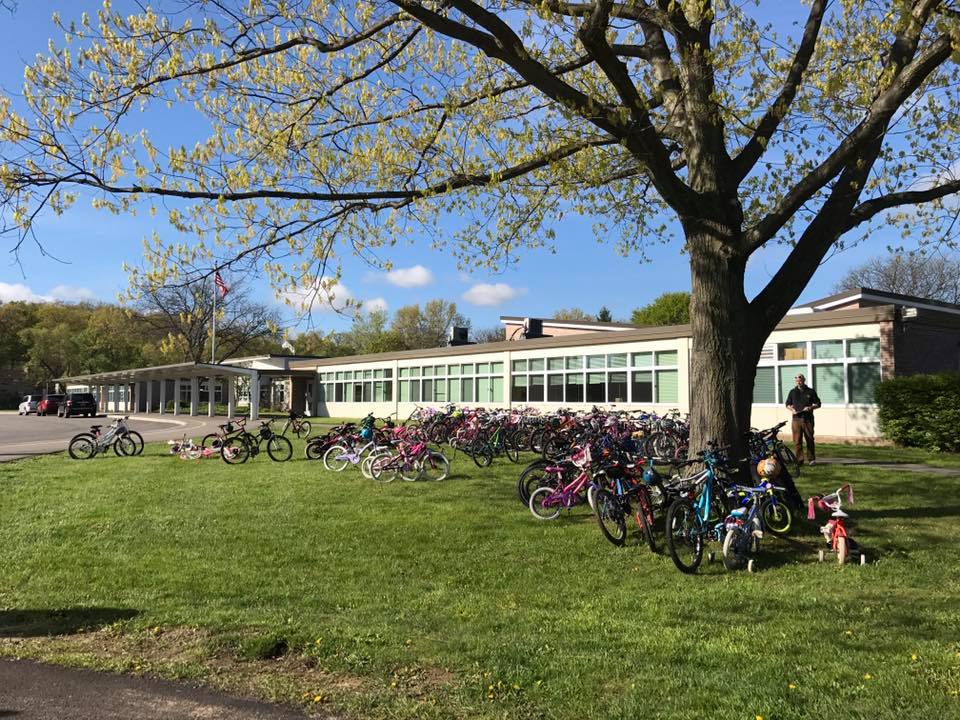 We've had a lot of parents from other schools inquire with us about how to plan a Bike to School event at their own schools. Please feel to take any of our materials and tailor them to your school and route. Click here to see the information we provided to parents. Here is the handout we gave all parents at school.
We are currently putting together a list of lessons learned, as well, and we can share that with you as soon as we get everyone's input. You can take everything we used and lessons we learned and run with it all for your own event.
Since Bike to School Day, we've seen a lot more kids riding to school. We've also had lots of parents ask for tips on how to do it more often. You don't need a formal event to bike to school! Here are some tips on preparing your kids to ride to school (and other places) and forming bike trains (groups of kids riding with adult supervision) that might jump start your new commuting routine: Walk & Bike to School: Bicycle Trains & Bicycle Skills Clinics
And don't forget about the Kidical Mass Pittsford family bike rides! They are a fun, low-key way to get your family more comfortable with riding. The rides are short and always end somewhere fun and often with snacks!